About
Timarie Hansen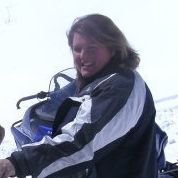 Licensed Massage Practitioner
MA00012077
I have been a Massage Therapist for 18 years. In the past I have worked at an Eastside Chiropractors office for 7 years doing treatment work and specializes in helping people recover from motor vehicle accidents and from on the job injuries. I specializes in Deep Tissue Treatment Massage. I love to see people recover from their pain and live a pain free life. I do custom massages ranging from Relaxation, Deep Tissue or somewhere in between, or Treatment massages after an Accident. I work Monday, Wednesday, Thursday 10 - 7, Fridays 10 -3, and by appointment only, every other Sunday.
To schedule your next massage with me, please call 206.558.5000 Ext. 1, Text @ 206.818.9162, or click here to schedule online.
Calming Waters Skin Care
Sabrina Tarditi
Calming Waters Facial are customized to your skin needs. We use a beautiful skin care line that is natural, aromatherapy based, and paraben free. Our skin care line is formulated for all skin types' regardless of gender, ethnicity, or condition.
All Calming Waters Facials start with cleansing and include exfoliation, steam, extraction if needed, an eye treatment using botanicals to firm, tone, and fade dark circles, a mask, and finishing products.
W

e offer a full range of skin care services, including facials, microcurrent, microdermabrasion, LED light therapy, peels, and waxing. Our atmosphere is relaxed and unhurried. We customize our services based on your skin type and condition.
Visit her Web site at: www.calmingwatersskincare.com to learn more about Calming Waters Skin Care.
Thrive Nutrition for Mind and Body
Janice Strand
-
Joining our team in February
A few of her services are: Nutritional Therapy, Gut and Psychology Syndrome(GAPS), Nutritional Response Testing, and Hypnotherapy.
Much of her practice is focused on, but not limited to, healing the gut and its connection to the brain and moods. A few of the conditions that can benefit from proper diet and digestion include: Autoimmune Conditions (Celiac disease, Rheumatoid Arthritis, M.S., Crohn's Disease, etc.), Autism, Asthma, Depression, Anxiety/Panic Attacks, ADD/ADHD, Food Allergies/Intolerances, Sleep Abnormalities, Digestive Disorders, and IBS.
Visit her web site at www.thrivemindandbody.com to learn more about Thrive Nutrition for Mind and Body.
Mind Body Wellness Network - will be at thier new location Jan. 1, 2017
Karla Whitbeck, LMT and Lucas Turner, CIP
Visit their website at: www.MindAndBodyWellnessNetwork.com